Many of the nation's most routine animal farming practices would be illegal if perpetrated against cats and dogs.
Jonathan Lovvorn, Chief Counsel, The Humane Society of the United States
Opposing speciesism doesn't mean treating all species the same in all situations—rather, it means not using an individual's species as the basis for harming or protecting them. If it's wrong to kill a dog for food, then it's also wrong to kill a chicken or pig, as there are no significant differences in their desire to avoid fear and death.

Slaughterhouses
It's hard to comprehend how horrible slaughterhouses are—both for animals and humans—without visiting one.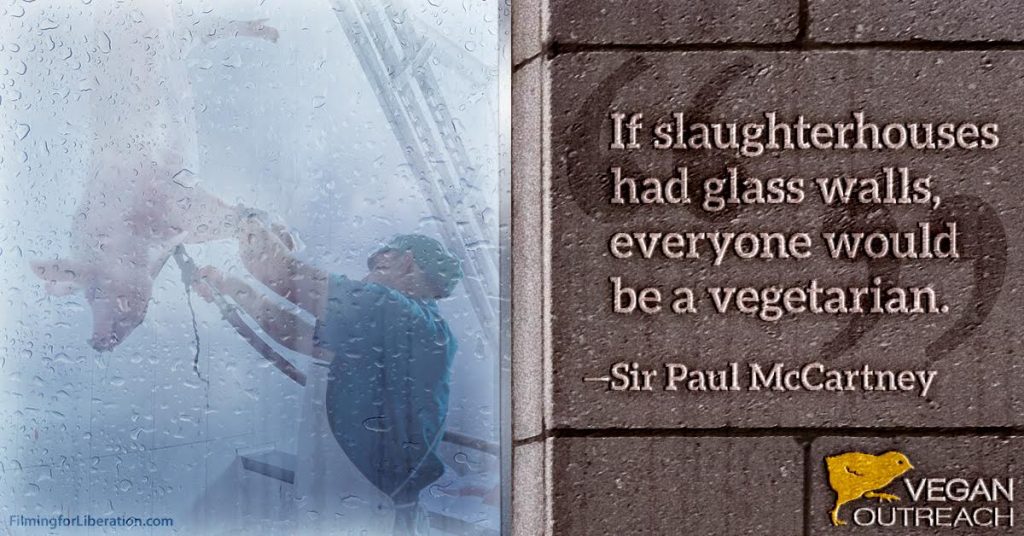 To make the most profit, killing and disassembling animals must move quickly and many animals end up being conscious through much of the process.
Pause for  few moments to consider that sentence. 
Cows can have their hooves cut off and hides ripped off before they're finished dying. Pigs often enter the scalding tank while still alive.
The question is not, 'Can they reason?' nor, 'Can they talk?' but, 'Can they suffer?'
I'm not going to provide the link ( unless asked to do so) because such things just do my head in, especially the images. I will add however …
If you've ever found yourself moaning about Chinese wet markets, or the fact many Chinese still eat dogs, or you've got angry about fox hunting,  or poaching …. while eating steak, chicken, pork or lamb etc maybe it's time to have a re-think about what you are eating and what those animals went through?
Just a thought.
Ark.